The Wine of Seville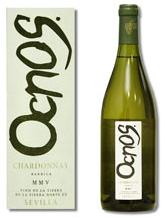 Aunque Even though Seville is not a province that can boast a denomination of origin, nor is it a signifying zone in the world of viticulture the land and its people have a long and cultural tradition of wine.
Seville is not a provincial wine grower and it counts for the 0'5% of the total output of Andalusia; there is no denomination og origin, but there are three regions that are very characteristic: la Sierra Norte, el Bajo Guadalquivir and the Aljarafe. Wine since immemorial times has always formed a part of Sevillian culture. With the first cold weather of november its easy to hear the phrase "ya hay mosto en el Aljarafe" (there is already must in the Aljarafe). Must, or grape juice, apart from being a young wine is an essential element in social relations, as much as those of daily character as the religious ones. Not in vain are many of the more significant celebrations and fairs held in the Aljarafeño towns, as they are related to the grape harvest and the elaboration of must. And perhaps one of the most trascendental particularities are their cultural and social implications. 
Thus during the months of November, December, January and February, it's hard not to find a domino game, or card games, or a rociera social gathering, in a soccer match, whether its Betis or Sevilla, in family reunions, baptisms, weddings, where must, or mosto, from Aljarafe is not consumed. Not to forget groups of improvising singers. Although in many taverns you can see a sign that reads "singing prohibited", this is one of many written norms that are made to be broken, above all if its good singing and so the tavern owner says: "singing is prohibited, but only bad singing", "another glass of mosto". 
The mosto of Aljarafe supplies most of the taverns, tascas, bars and inns of the Andalusian capital and her surroundings areas. Therefore because of its artistic, historical, natural landscapes, cultural and gastronomical proximity and its enchantments, its a delight to go to the Aljarafe to tast the wine, an experience that we cannot miss. 
Among the wines made in Seville there is the Ocnos of Bodegas and Viñedos Colonia of Galeón of Cazalla de la Sierra that complement such succulent dishes such as those offered by the Restaurant Asadir de Almansa in Gines (Seville). Without doubt a pleasure for all the senses for all of those who have the opportunity to try it.